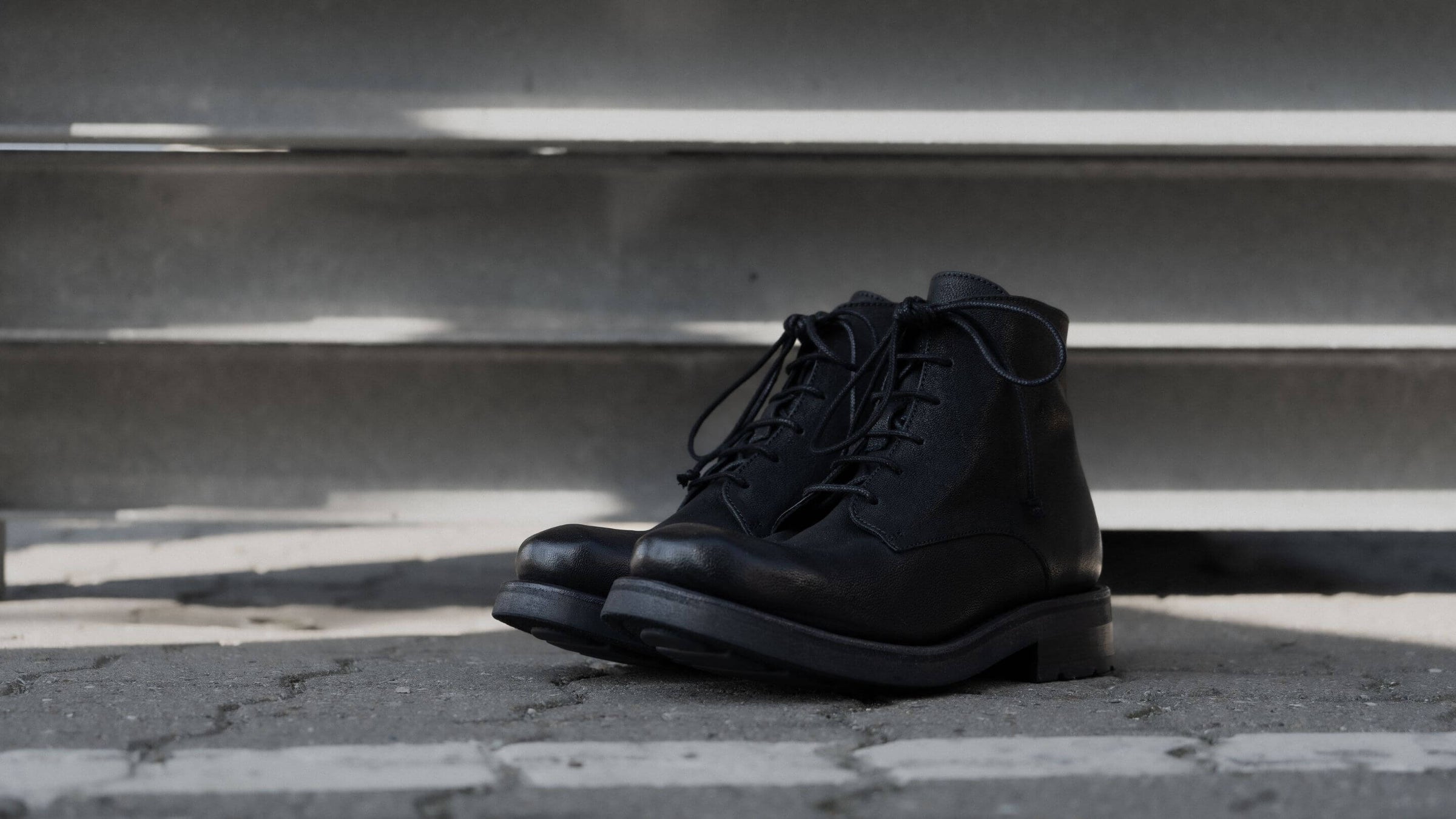 Boots // Women
Discover Rugged Women's Boots 
At The Last Conspiracy, we are excited to introduce our collection of rugged women's boots, designed to empower you to conquer the world while embracing style and durability. Our boots are the perfect combination of fashion-forward design and unyielding strength, making them an essential addition to your footwear wardrobe. 
Crafted with meticulous care, our rugged women's boots are built to withstand the most challenging terrains and weather conditions. These boots are more than just footwear; they are your reliable companions on any adventure, whether you're hiking through rugged trails, exploring urban landscapes, or simply making a bold fashion statement.

What sets our rugged women's boots apart is their sturdy construction and high-quality materials. From reinforced soles for excellent traction to premium leather uppers that age beautifully, each pair embodies the perfect blend of form and function.

Our collection offers a diverse range of styles, from classic and timeless designs to more contemporary interpretations, ensuring there's a pair to suit your unique taste and lifestyle. Whether you're looking for dependable ankle boots or knee-highs that make a statement, we have you covered.

Elevate your footwear game and experience the confidence that comes with wearing rugged women's boots from The Last Conspiracy. Step into a world where fashion meets resilience, and embark on your next adventure with style and confidence.
The Last Conspiracy
Set out to provide quality artisan footwear, items withstanding any test of time, imbued by the sense of history. Each pair is handmade with profound attention to details, thus imprinted with a personal connection between shoemaker and wearer. This selective process is conducted with patience, willfulness and mindful purpose. Against a contrasting backdrop shaped by a continuous dialogue between Portuguese craftsmanship and Nordic minimalism.