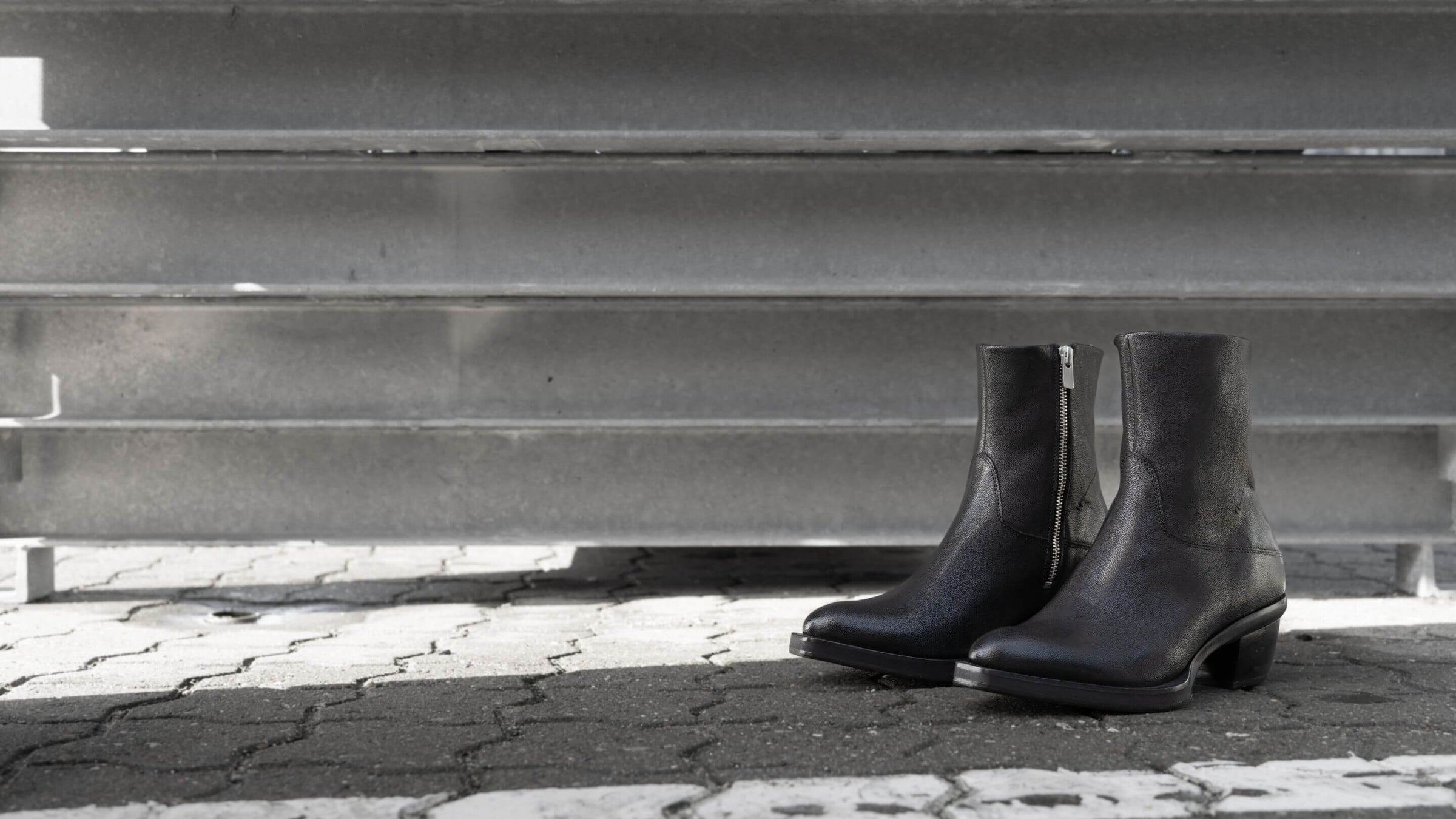 Heels // Women
Elevate Your Style with The Last Conspiracy's Women's Heels
At The Last Conspiracy, we're delighted to introduce our collection of women's heels that are designed to empower you with confidence, elegance, and a touch of luxury. Our heels are more than just footwear; they are a statement of sophistication and individuality, tailored to elevate your every step.
Crafted with meticulous attention to detail, our women's heels feature timeless silhouettes and contemporary design elements. From classic stilettos to block heels, we offer a diverse range of styles that cater to various tastes and occasions. Whether you're dressing up for a special evening out, making a bold statement at work, or adding a touch of glamour to your everyday attire, we have the perfect pair for you.

What sets our heels apart is not just their striking aesthetics but also their exceptional comfort. We understand the importance of wearability, so each pair is designed to provide a balance of style and support. Cushioned insoles and premium materials ensure that you can confidently wear our heels all day or night.

Our commitment to quality extends to the materials we use. We carefully source and select the finest leathers and materials, ensuring that your heels not only look stunning but also stand the test of time.

Experience the perfect blend of fashion-forward design, comfort, and craftsmanship with The Last Conspiracy's women's heels. Step into a world where every stride exudes elegance, and make a statement with footwear that reflects your unique style and personality. Embrace the allure of our heels and discover a new level of confidence with each step you take.
The Last Conspiracy
Set out to provide quality artisan footwear, items withstanding any test of time, imbued by the sense of history. Each pair is handmade with profound attention to details, thus imprinted with a personal connection between shoemaker and wearer. This selective process is conducted with patience, willfulness and mindful purpose. Against a contrasting backdrop shaped by a continuous dialogue between Portuguese craftsmanship and Nordic minimalism.